In a past post Insteon Direct Commands, I explained how to build the http command to control your Insteon devices. Now there's an easier way to build those commands, and it includes control of the Insteon thermostat as well.

The online generator comes from Brad Arthur over at SmartHome The script takes the pain out of building the command by allowing you to simply complete the online form. It dynamically generates the http link, and can be clicked on to test the command. Here's a screenshot of the generator that I completed to turn on one of my switches.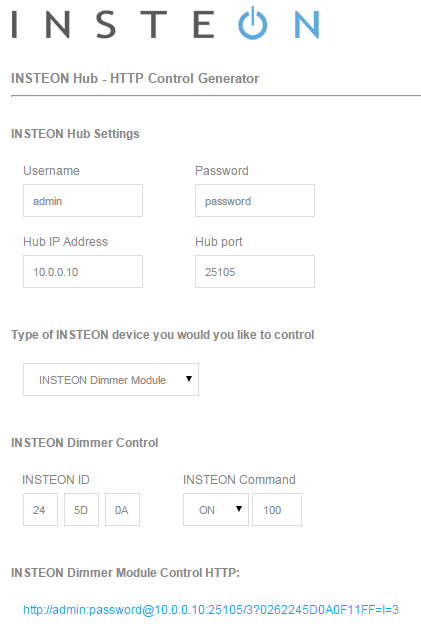 There are 4 types of Insteon device to choose to from:
Group (Scene) this
Relay Module
Dimmer Module
Thermostat
The thermostat option is huge! It was such a pain to try and determine the correct code to control the thermostat. Brad has knocked it out of the park with this HTTP Control Generator!